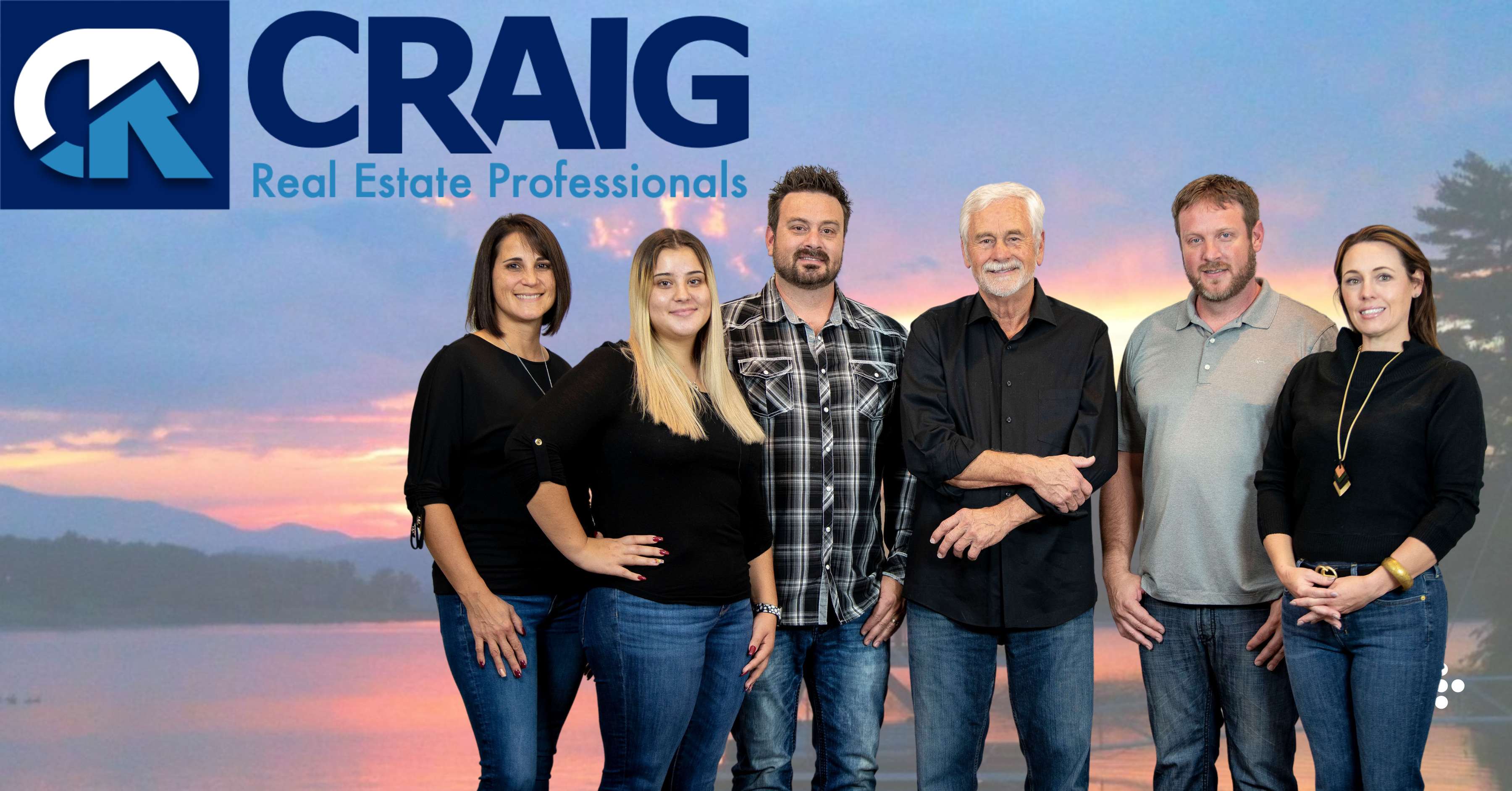 Bob Craig
Broker
828-226-7441
bobjcraig@hotmail.com
I moved to Hayesville in 1981 from Florida and started selling Real Estate in 1984. I have sold in excess of a hundred million dollars of real estate in this beautiful mountainous area. I was awarded top producer in the top 4% in the nation for many years and I have developed subdivisions as well as played a large part of developing a golf course. In addition, I also have my building contractors license. I have been married for 42 years to my beautiful wife Alleen, who has also been in the real estate business for over thirty years. We raised our three sons here in the mountains and now have eight grandchildren.
David Craig
Broker
706-970-7473
David@CraigRealty.com
I had the privilege of being raised in this beautiful area. I attended Hayesville High and graduated in 1995. After graduation, I attended Embry Riddle Aeronautical University in Daytona Beach, FL. This started my career in aviation. In 2001, I became the chief pilot of a cargo company out of Charlotte, NC. In 2002, I married the girl of my dreams, Lisa. In early 2003, we decided to move back to the mountains of western North Carolina. It was then we found out we would be blessed with our daughter, Haley Marie. We couldn't think of a better place to raise our child. I decided it was time for a career change and discovered my true passion of dealing in real estate. In 2004 I received my NC and Ga Real Estate Brokers license. Over the years I have had the pleasure of helping both sellers and buyers start the new adventures in their lives. So if you're looking to the future and you see yourself buying or selling a home, give the Craig Team a call and let us help you in your journey.
Roger Craig
NC Broker & GA Realtor
706-970-5233
License Number: NC-295121, GA-308716
Roger@CraigRealty.com
Growing up in Hayesville, NC in a Real Estate family, property and property investment was something that was part of our everyday life. I graduated from Elon University in 2003 with a Marketing & Information Technology degree. I spent the first ten years of my career doing large sales for software and technology companies, but there was always something missing until I met the love of my life, Andrea Craig. We wanted to get out of the hustle of Atlanta city life and we made the decision to move closer to friends and family. So we said "Mountains We are Coming Home". We started a family and I now have two beautiful children, Ella and Logan. I was able to find the career I have been training for my entire life, utilizing the skills and connections I built from my days in school and the immense knowledge I learned in Corporate America. I am excited to bring these skills and technologies to my clients and help them sell their home.