Embrace Lakeside Living: Explore Real Estate Opportunities in Lake Blue Ridge, GA
Tucked away in the heart of the Blue Ridge Mountains, Lake Blue Ridge is an exquisite location for those seeking a serene lifestyle surrounded by nature. This enchanting destination offers unparalleled beauty, a plethora of outdoor activities, and a thriving real estate market. Our expert team is here to guide you through the diverse real estate opportunities in Lake Blue Ridge, GA, making your property search as seamless and rewarding as possible.
Unmatched Natural Beauty and Outdoor Adventures:
Lake Blue Ridge captivates residents and visitors alike with its stunning landscape and tranquil atmosphere. With over 60 miles of shoreline, it presents countless opportunities for water-based activities such as boating, fishing, kayaking, and paddleboarding. Hiking enthusiasts will enjoy proximity to the famed Appalachian Trail, Benton MacKaye Trail, and Aska Adventure Area, offering miles of picturesque trails and breathtaking views.
Exceptional Lakefront Living:
The real estate market in Lake Blue Ridge, GA is brimming with luxurious lakefront properties, ranging from charming cabins to grand estates. These homes often boast remarkable lake views, private docks, and easy access to local amenities. Our team of skilled real estate professionals excels in showcasing the finest Lake Blue Ridge properties, tailored to your specific preferences and requirements.
Vibrant Local Community:
Just a short drive from Lake Blue Ridge, the charming town of Blue Ridge, GA offers residents an inviting mix of boutique shops, diverse dining options, and cultural attractions. The historic downtown area hosts various annual events and festivals, fostering a strong sense of community and making it an ideal location for investing in real estate.
Conclusion:
Lake Blue Ridge's captivating beauty, vibrant local community, and diverse range of luxurious lakefront properties make it a prime destination for real estate in Blue Ridge, GA. Trust the expertise of our dedicated team to lead the way to your dream lakeside home. Contact us today to embark on your journey to the idyllic Lake Blue Ridge living.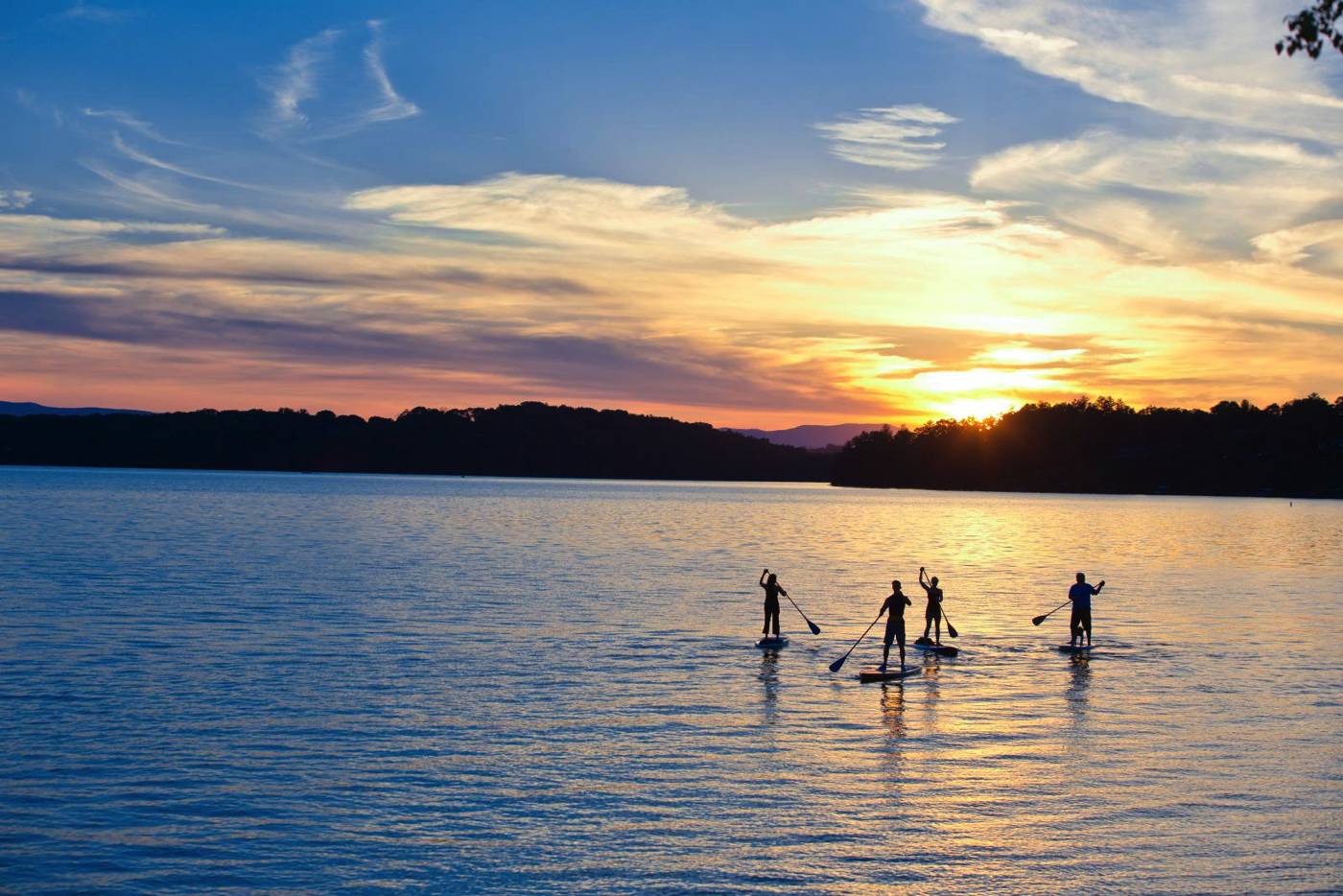 Unraveling the Rich History of Lake Blue Ridge: North Georgia's Mountain Jewel



Lake Blue Ridge: A Historical Treasure in the Heart of North Georgia


Lake Blue Ridge, nestled in the Blue Ridge Mountains of Fannin County, Georgia, is a captivating mountain lake that has captured the hearts of visitors and residents alike. Boasting crystal-clear waters, miles of pristine shoreline, and an abundance of recreational opportunities, Lake Blue Ridge has become a sought-after destination for those seeking serenity and a connection with nature. In this article, we'll explore the rich history of Lake Blue Ridge and its transformation into a thriving real estate market.


The Birth of Lake Blue Ridge: A Reservoir with a Purpose


The creation of Lake Blue Ridge dates back to the construction of the Blue Ridge Dam in 1930 by the Toccoa Electric Power Company. At the time, the dam was the largest earthen dam in the Southeast, standing at 175 feet tall and spanning 1,553 feet across the Toccoa River. The dam was initially built for the purpose of generating hydroelectric power.


In 1939, the Tennessee Valley Authority (TVA) purchased the dam and the surrounding facilities to further expand its hydroelectric power production. The dam formed a reservoir, primarily fed by the Toccoa River, which eventually became known as Lake Blue Ridge. Covering 3,290 acres and reaching a "full summer pool" elevation of approximately 1,686 feet above mean sea level, Lake Blue Ridge has since become a stunning natural oasis for outdoor enthusiasts and homeowners.


Preserving Nature's Bounty: The Chattahoochee National Forest Connection


One of the unique aspects of Lake Blue Ridge is that 80 percent of its shoreline is part of the Chattahoochee National Forest, managed by the U.S. Forest Service. This protected land ensures that the natural beauty of the area remains unspoiled and offers an array of outdoor recreational opportunities for visitors and residents.


The remaining 65 miles of shoreline are developed, providing ample space for homes, campgrounds, picnic areas, and swimming spots. The balance between protected forest and developed land creates an idyllic environment for those looking to invest in real estate within a tranquil, nature-rich setting.


Lake Blue Ridge's Thriving Real Estate Market: A Perfect Blend of Nature and Modern Living


The real estate market surrounding Lake Blue Ridge has flourished, thanks to the area's stunning natural beauty, recreational opportunities, and well-planned developments. Homebuyers are drawn to the region for its peaceful atmosphere and the chance to connect with nature while still enjoying the comforts of modern living.


Lake Blue Ridge offers a diverse range of properties, from luxurious waterfront estates to cozy mountain cabins, catering to various tastes and budgets. With easy access to nearby towns such as Blue Ridge and Morganton, homeowners can enjoy shopping, dining, and cultural experiences while still being immersed in the tranquility of the lake and its surroundings.


A Vibrant Community and Rich Outdoor Experiences


Lake Blue Ridge is not only a picturesque backdrop for real estate but also a hub for outdoor activities and a vibrant community. The lake offers exceptional boating, fishing, and watersports opportunities, with several marinas and boat ramps available for residents and visitors.
Hiking and mountain biking trails are abundant in the surrounding Chattahoochee National Forest, offering stunning views of the lake and its picturesque shoreline. The area is also home to annual events, such as the Blue Ridge Blues and BBQ Festival, which bring the community together and showcase the region's cultural richness.


Investing in a Lake Blue Ridge Property: A Dream Come True


With its captivating natural beauty, outdoor recreational opportunities, and thriving real estate market, Lake Blue Ridge is an ideal location for those looking to invest in a dream home or vacation property. The area offers a perfect blend of tranquil living and modern conveniences, allowing residents to enjoy the best of both worlds.


Whether you're seeking a waterfront escape, a mountain retreat, or a family-friendly community, Lake Blue Ridge has something to offer everyone. As more people discover the allure of this North Georgia mountain jewel, the demand for properties in the area continues to grow.
In conclusion, the rich history of Lake Blue Ridge and its transformation into a flourishing real estate destination make it a compelling choice for homebuyers seeking a serene, nature-filled oasis in the heart of the North Georgia mountains. Don't miss the opportunity to become part of this vibrant community and experience the wonders of Lake Blue Ridge for yourself.